Professional Commercial Movers in Weston, FL
Our Commercial Moving Services
When it comes to office relocation, Weston Movers excels in providing comprehensive services that prioritize efficiency and minimize downtime. We understand that time is money for businesses, and our expertise ensures a seamless transition for your office.
Our office relocation services are designed to meet the unique needs of businesses in Weston, FL and the surrounding areas. Here's what sets us apart:
Expert Planning and Organization
Before the move begins, our experienced team works closely with your organization to plan every aspect of the relocation. This meticulous planning process allows us to create a tailored moving strategy that minimizes disruptions to your daily operations.
Efficient Packing and Labeling
Our professional movers are skilled in handling office equipment, furniture, and sensitive documents. We use top-notch packing materials and labeling techniques to ensure that everything arrives at your new location in pristine condition and is easily organized upon arrival.
Advanced Moving Equipment
We have invested in state-of-the-art moving equipment and a modern fleet of moving trucks to ensure that your office furniture and equipment are transported safely and securely. Our vehicles are equipped to handle both local and long-distance office moves.
Minimal Downtime
One of our primary objectives is to reduce downtime for your business. Our efficient team, combined with careful planning, ensures that your office is up and running in the new location as quickly as possible. We aim for a smooth transition, allowing your employees to get back to work without unnecessary delays.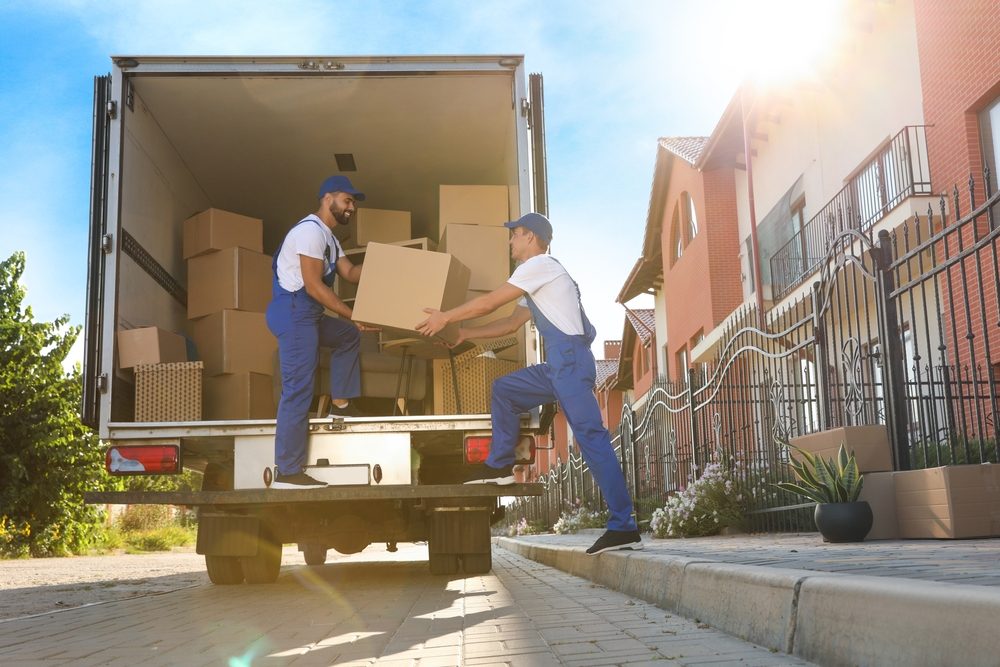 For businesses with warehouse and industrial facilities, relocating can present unique challenges. Weston Movers specializes in warehouse moves, providing comprehensive solutions for a hassle-free transition.
Specialized Handling
Our team is trained to handle the logistics of moving warehouses, including heavy machinery, inventory, and equipment. We take great care to ensure that everything is transported securely and efficiently.
Efficient Timeline
We understand that time is of the essence in the business world. Our dedicated moving team works closely with your organization to create a timeline that minimizes disruptions and keeps your warehouse operations on track.
Retail Store Moves
Moving a retail store requires precision and attention to detail. Weston Movers has extensive experience in moving retail businesses, and we are dedicated to ensuring that your store's transition is as smooth as possible.
Store Layout Planning
We work closely with you to plan the layout of your new retail space, ensuring that your products are organized and displayed just as you envision. Our goal is to minimize downtime and allow your store to reopen quickly in its new location.
Restaurant and Hospitality Moves
Restaurants and hospitality businesses have unique needs when it comes to moving. Weston Movers has the expertise to address these challenges and ensure a seamless transition for your establishment.
Equipment and Furniture Handling
We specialize in moving restaurant equipment and furniture, including delicate items like glassware and tableware. Our experienced team ensures that everything arrives at your new location in perfect condition.
Benefits of Choosing Weston Movers
We take pride in offering a range of benefits that set us apart as your preferred choice for commercial movers in Weston, FL. When you choose our professional moving company, you gain access to a team of experts, customized solutions, and state-of-the-art equipment that ensure a seamless and stress-free move.
Experienced Team
Our team of experienced professionals is the backbone of our success. We understand that commercial moves require a unique skill set and attention to detail. Here's why our team stands out:
Local Expertise
Our team members have an in-depth knowledge of Weston, FL, and the surrounding areas. This local expertise allows us to navigate the streets efficiently and plan the best routes for your move, whether it's a local or long-distance relocation.
Specialized Training
We invest in continuous training to ensure that our team members are well-equipped to handle the specific challenges of commercial moves. From delicate equipment to sensitive documents, our movers have the expertise to handle it all.
Customer-Centric Approach
Our team is dedicated to providing exceptional customer service. We collaborate closely with businesses to gain insight into their distinct requirements and preferences, guaranteeing that each facet of the move is customized to meet your specific needs
Customized Solutions
We understand that no two commercial moves are alike. Businesses have different needs, and that's why we offer customized solutions to make your move as smooth as possible.
Tailored Planning
Our moving process starts with a detailed consultation. We assess your specific requirements and create a customized moving plan that addresses your unique challenges and goals.
Flexible Services
We offer a full range of moving services, allowing you to choose the level of support that best suits your needs. Whether you require full-service packing, transportation, or specialized moving, we have you covered.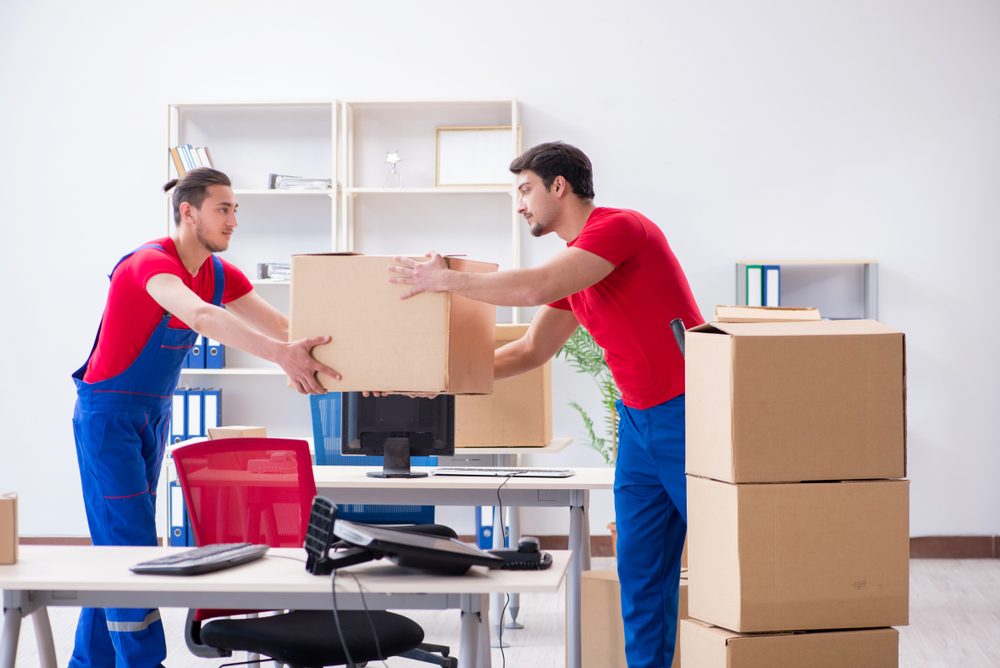 State-of-the-Art Equipment
To ensure the efficiency and safety of your move, we use advanced equipment and tools that are designed for commercial relocations.
Modern Fleet
Our fleet of moving trucks is equipped with the latest technology, ensuring the secure transportation of your belongings. We maintain our vehicles to the highest standards to minimize the risk of breakdowns or delays.
Packing Materials
We utilize top-notch packing materials to safeguard your items during transit. Our state-of-the-art packing techniques ensure that fragile and valuable items are protected throughout the journey.
Cutting-Edge Technology
Our use of cutting-edge technology helps us manage every aspect of your move efficiently. From tracking your belongings to optimizing routes, we leverage technology to provide a seamless experience.
Commercial Moving Process
At Weston Movers, we understand that the moving process for businesses is a crucial and complex undertaking. Our commitment to excellence begins with our comprehensive commercial moving process, which consists of three key phases:
The success of any commercial move starts with meticulous planning and assessment. Our team of experts initiates the process by conducting a thorough assessment of your unique requirements. This phase includes:
An initial consultation to understand your specific needs and objectives.

Evaluation of the volume and nature of items to be moved.

Assessment of any specialized equipment or fragile items that require special handling.

Identification of potential challenges and obstacles that may arise during the move.

Tailoring a customized moving plan to meet your specific goals and minimize downtime.
Our goal during this phase is to ensure that every aspect of your move is meticulously planned, and all necessary resources are allocated for a smooth transition.
Once the planning phase is complete, our professional movers transition to the packing and labeling stage. We take pride in our attention to detail, ensuring that every item is packed securely and labeled accurately. Here's how we approach this crucial step:
Usage of high-quality packing materials to safeguard your belongings during transit.

Meticulous packing techniques to protect fragile and valuable items.

Careful labeling of boxes and items to ensure efficient unpacking and organization at your new location.

A detailed inventory list to track all items throughout the moving process.

Specialized packing for sensitive equipment and documents to minimize the risk of damage.
Our commitment to careful packing and labeling is a testament to our dedication to preserving the integrity of your assets during the move.
Transportation and Unloading
The final phase of our commercial moving process involves the actual transportation and unloading of your items. We understand the importance of safe and efficient transportation to minimize downtime and disruptions to your business. Our approach includes:
Utilization of our modern fleet of moving trucks, equipped with advanced technology for secure transport.

Adherence to optimized routes to ensure timely arrivals at your new location.

Safe and methodical unloading, with a focus on placing items where they belong in your new space.

A final inventory check to verify that all items have arrived intact.
Our dedication to the care and precision of the transportation and unloading phase ensures that your business can resume normal operations in the shortest possible time frame.
When it comes to your commercial move, understanding the costs involved is crucial. At Weston Movers, we believe in transparency and flexibility when it comes to pricing. We offer a range of packages to suit your needs, and our commitment to providing value is unwavering.
Our transparent pricing structure is designed to provide you with a clear and accurate picture of the costs associated with your commercial move. We believe in honesty and clarity, and our pricing reflects that commitment. You can trust that there are no hidden fees or surprises when you choose Weston Movers. We are upfront about our rates, so you can plan your budget with confidence.
We understand that every commercial move is unique, with its own set of requirements and challenges. That's why we offer customized quotes that are tailored to your specific needs. Our process for providing personalized quotes includes:
Initial Consultation: We begin by sitting down with you to discuss your moving needs and objectives. This conversation helps us understand the scope of your move and any special considerations.

Detailed Assessment: Our team conducts a thorough assessment of the items to be moved, considering factors such as volume, fragility, and any specialized equipment.

Customized Planning: Based on our assessment and your preferences, we create a customized moving plan that outlines the services you require and the associated costs.

Transparent Breakdown: Your quote will provide a clear breakdown of costs, ensuring that you have a complete understanding of what you are paying for.
Our goal is to provide you with a quote that aligns with your budget and meets your specific needs. We believe that offering customized quotes is essential in delivering exceptional value to our customers.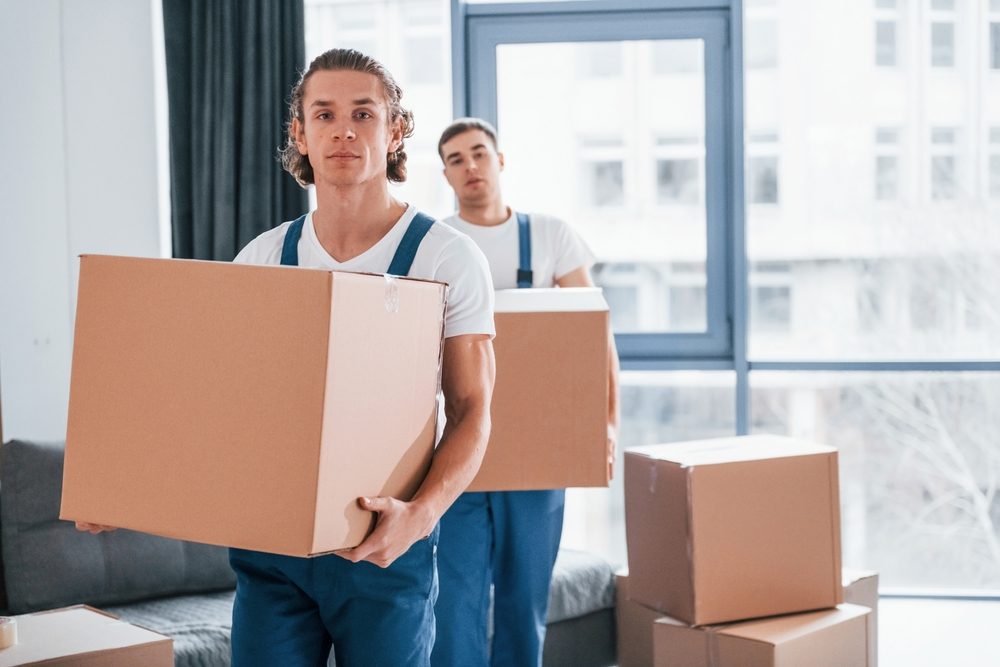 Contact Us for Your Commercial Move
We are here to make your commercial move as smooth and stress-free as possible. Contacting us is the first step toward a successful relocation. Whether you need a quote or have questions about our services, our team is ready to assist you.
We encourage businesses to reach out to us for a customized quote. Obtaining a quote is easy and can be done in a few simple steps:
Contact Us: Use the provided contact information to get in touch with our team. You can call us or send us an email.

Consultation: We will schedule a consultation to discuss your moving needs and gather the necessary information.

Assessment: Our team will conduct a thorough assessment to provide you with a personalized quote that reflects your unique requirements.

Transparent Quote: You will receive a transparent quote that outlines all costs, ensuring that there are no surprises.

No matter which contact option you choose, you can expect a prompt and professional response from our team. We are committed to making the process of reaching out to us as hassle-free as possible.